Liriodendro- Designed by the Baltimore architectural firm of Wyatt and Nolting in the Georgian Revival style and constructed in 1898, this historic home and estate was the summer home of Laetitia and Dr Howard Kelly, a successful surgeon and founding member of the Johns Hopkins Medical College.
502 W Gordon St, Bel Air, Harford County, MD 21014
---
Harford County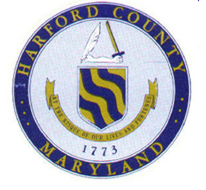 Harford County was founded in 1773 and was formerly the eastern part of Baltimore County.  The county was named for Henry Harford, the illegitimate son of Frederick Calvert, Sixth Baron Baltimore.  The area is made up of 626 square miles; 86 of which is water.  The county seat is in Bel Air.