Whitehall- Constructed in 1765 for Horatio Sharpe, Governor of Maryland, Whitehall is one of America's foremost Georgian structures.
1915 Whitehall Road, Anne Arundel County, MD 21409
---
Anne Arundel County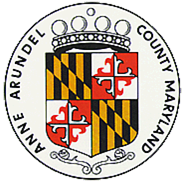 Anne Arundel County was founded in 1650 and was named for Anne Arundell, a member of the ancient family of Arundells in Cornwall, England and the wife of Cecilius Calver, Second Baron Baltimore.  The area is made up of 588 square miles and in 2012 had a population of 550,488.  The county seat and the Capital of Maryland are located in Annapolis.